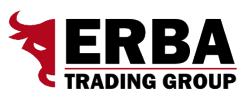 A service from Trader for Trader
We want you to develop important trading skills and healthy trading habits that will last a lifetime right from the start. We offer aspiring trader leading tools to provide you with the best possible education: Live screen sharing, chat rooms video lessons, courses, daily live webinars, market scanners and more.
Increase your trading performance in individual discussions.
In our 1to1 coachings we can deal more specifically with your questions and problems. Every trader is different and therefore an individual coaching is needed to make you an even better trader. A must for every trader who does not find answers in the general chat or training video.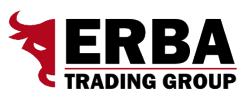 ERBA Mentor Trading Service
Become part of a unique trading community
The ERBA Trading Community will not only help you become a profitable trader, but will also give you the opportunity to earn money from the very beginning through our live sessions, live trades and learning videos. As a profitable trader you also get the chance of a career in our team and can earn even more money.
Basic (Monthly)
Morning Briefing
Daily Live Screen Share
Daily Trade Setups/Signals
Live Trades
Daily Watchlist
Video Bibliothek (Basic)
Premium (Monthly)
Morning Briefing
Daily Live Screen Share
Live Trades
Daily Watchlist
ReCab Feedback
Trade Idea Feedback
Video Bibliothek (Advanced)
Weekly Team Meetings
1to1 Mentor Coaching
Free Funded Account Challenge
Become a part of
the ERBA Trading Community

and be successful together with us.
Learn and trade together from and with experienced traders.